Paul Glaser was born on Christmas day in 1878. He grew up in the South Seattle neighborhood of Duwamish. His family was poor and as a young teenager, he sold newspapers at 4th and Pike Street in downtown Seattle to help support the family.
He went to work for Hemrich's Staff Products, Co. which had primarily been a beer distribution center. Prohibition, which came to Washington state in 1916, four years earlier than national prohibition, forced the company to adapt. With Glaser as its Secretary, Hemrich developed early versions of "soft drinks", non-alcoholic alternatives to beer, such as Applestaff, Lifestaff, and Bockstaff.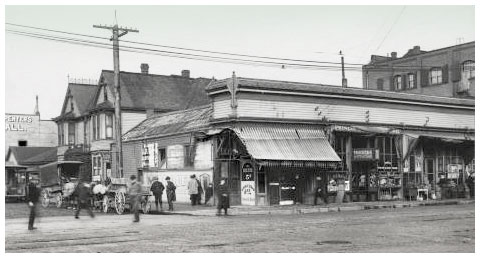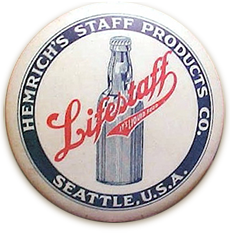 From Hemrich, Glaser then went on to establish Glaser Beverages, Inc. in the 1930's. In 1944, he purchased a bottling company that he incorporated in 1946 as Bremerton Bottling Company. He sold Glaser Beverages Inc. and in 1952 created the Glaser Foundation to support charities to which he had donated. An early focus of the Foundation was the support of organizations such as Swedish Medical Center and Washington Children's Home Society. William Hutchinson, the brother of baseball legend Fred Hutchinson, was a friend so it was a natural fit for the Foundation to support the Fred Hutch Cancer Research Center as it began.
The Foundation has carried on the tradition of supporting health related issues, education programs, services to the elderly, services to children with disabilities, services to economically disadvantaged families, and services to at-risk youth
Glaser had no college degree yet he was an avid student of economics. At Glaser Beverages, he would save the burlap bags the sugar came in and sell them on the secondary market, a testament to his frugality and business sense. The Foundation endowed the Paul F. Glaser Chair in Economics at the University of Washington in recognition of his understanding and application of economic principles that enabled his success.
He was an avid outdoorsman and loved to hunt in eastern Washington with his two dogs "Pepsi" and "Seven-Up." Paul Glaser died in 1973 and his Foundation continues to impact the lives of people in Seattle to this day.